1:
You Want a Quick and Easy Way to Update Clients and Referral Partners on Current Market Trends
Each personally branded content piece is a quick 1-minute read and positions you as the #1 trusted advisor in your market.
2:
You Want to Overcome Buyer and Seller Objections
Gain access to our entire library of 100+ stories and scripts that you can use to stand out from your competition and obliterate objections about working with you in today's market.
3:
You Want to Attract More Clients and Grow Your Business
Modern buyers and sellers don't want to be "sold" - they want to be educated and informed. We help you do that more effectively in less than 5 minutes per day.
1:
You Get a Weekly Email with Your Personally Branded Links
Each weekly email contains expertly-written content personally branded with your info. You'll also get a content calendar for the week and access to our online library of 150+ done-for-you content pieces.
2:
Each weekly email contains three links with homebuyer education content on various topics. You'll get personally branded economic updates, housing market updates, and "how to" articles for home buyers, sellers, and real estate investors.
3:
Quickly share your personally branded links on social media or via email with the click of a button. You can also record short videos or blog posts for social media, SMS, or online marketing.
Don't Miss Your Chance.
According to the National Association of Realtors, 82% of home sellers and 73% of home buyers contacted only ONE agent before picking the right one to work with. Why shouldn't YOU be that one agent?
How is this different than other marketing content?
1:
Unique and Expert vs. Average and Boring
Each content piece is written by Gibran Nicholas, our CEO with 20+ years of experience in the housing and financial industry. He literally wrote the book on StorySelling! If you're looking for average marketing content written by a junior copywriter, we're probably not a good fit for you. You're not average, and neither are we.
2:
Designed to Overcome Objections and Generate Immediate Business
Each personally branded content piece is super simple to understand with a clear call to action. This makes it easy for your prospects, clients, and referral partners to take immediate action and contact you.
3:
Bi-Lingual in English and Spanish
Lots of people talk about building a niche - we actually help you do it. Hispanic home buyers are the biggest demographic in today's market. We help you stand out from your competition and capture that business.
Debbi Popo
REALTOR®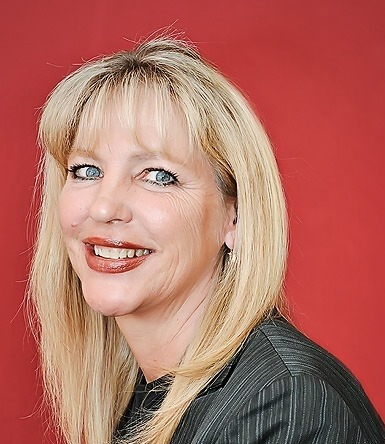 As an experienced licensed real estate agent for over 14 years, I am so thankful I invested in the Momentifi program which keeps me informed and educated daily on numerous real estate knowledge pieces to the puzzle of the profession. It also helps to keep me up to speed on current events affecting the market such as what is driving inflation, higher interest rates, etc. in a simple, one-minute daily read. I truly enjoy my daily emails and believe it was a great investment!
Get Proven Results.
Over 10,000 top producers benefit from our content. Why get left behind?